Tap on a topic title to read the article and to reply.

Enter the reply and tap Reply to save.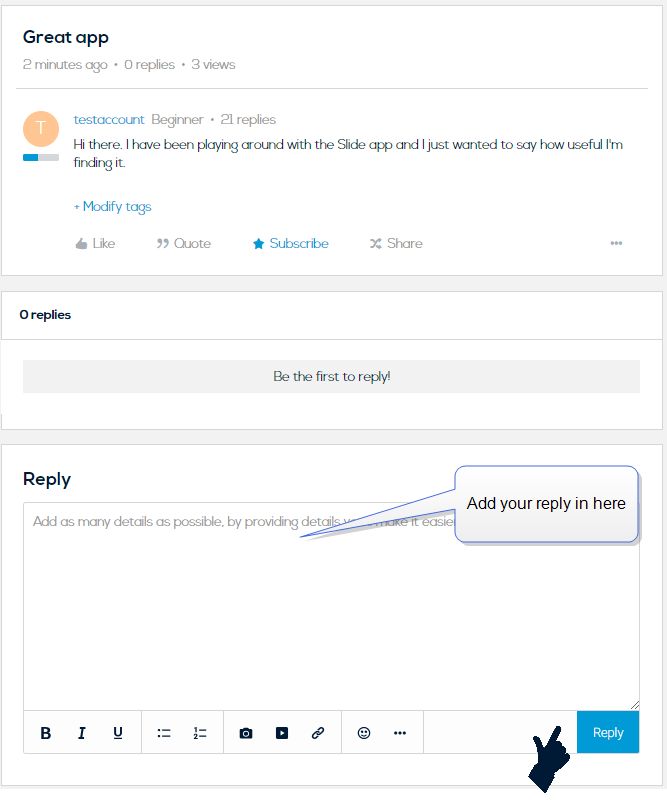 You can also enhance your reply with the formatting and media options.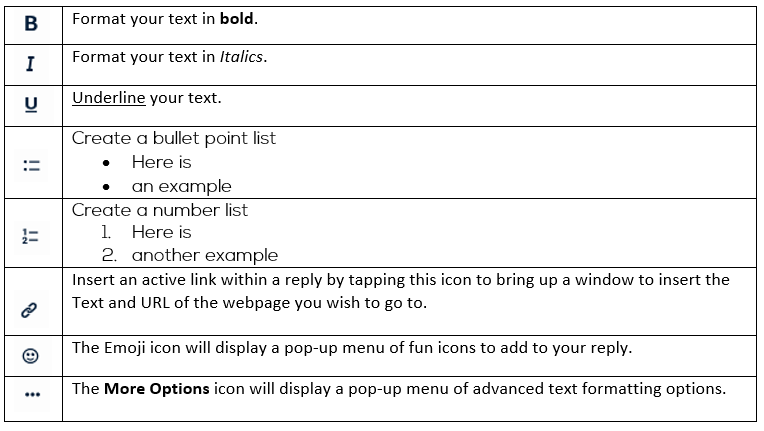 Note:
Please be mindful when uploading or linking media to the Community.

For more information, please visit the
Keep It Clean and be Careful section
.