Tap the 'Create topic' option at the top of any page.

Select what kind of topic you would like to create:
Question: for general questions about the SlideBy app or Community
Conversation: to create a discussion - ideal for providing feedback about the SlideBy App and reporting an issue.
Idea: to share an idea of how we can improve or enhance your SlideBy experience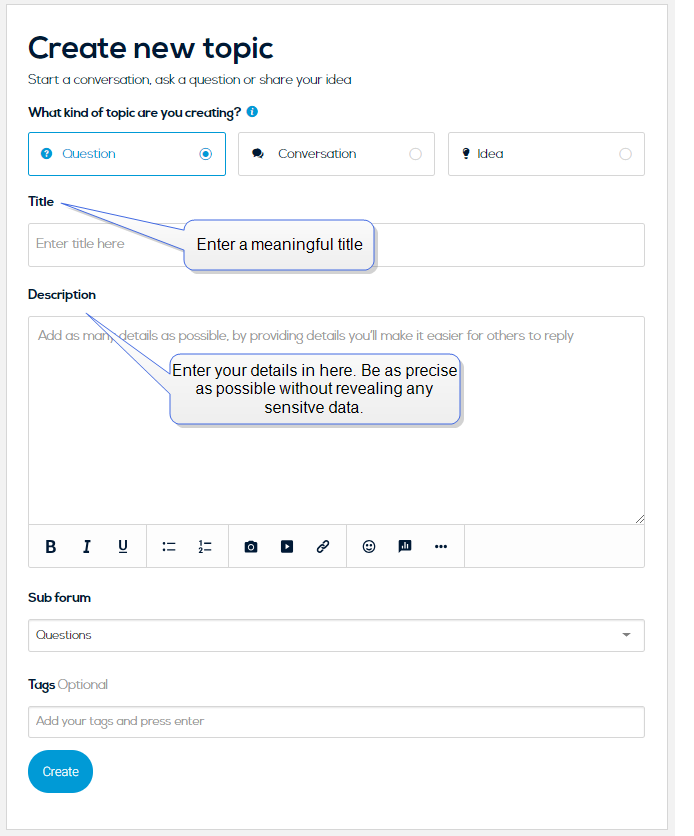 Add the Title and the Description. Tap the Subforum drop down and select the correct Subforum.

Ignore the Tags option as this is not currently used.

Tap 'Create' once you are happy with your content and your topic will be posted on the Community.